What is inside?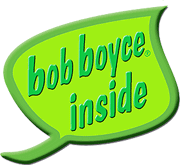 Who is Bob Boyce™? A retired DOD
scientist, who has 30 patents
in his name.
The Air Smacker has one
Water Smacker module inside
the base. Two tiny fine wire wound Tesla coils, that capture (-) Non-Hertzian energy, into the stainless
steel brush / multi-e-field antenna.
A 12v DC fan draws air from under-
neath the sir smacker tube, up past the stainless steel brush and up though the top cap. It will fill the room with
(-) ionic air. Virus pathogens are +
Designed to take out spike proteins
being shed off the vaxed victims
who took the jabs. They can give
off millions of nano sized spike
proteins that you can breathe
in. The virus pathogens are + and this air is now (-) charged. The (-) knocks out the + pathogens.
Comes with a 120v or 240v or 220v
to 12 volt DC adapter cord &
small transformer. Only draws
2 watts of power. It does make
fan noise in the room. Can be
left on 24/7. The module should
last a lifetime. The fan may go out
some day, years from now and can be replaced. We are offering a one year warranty for now. You got 365 days to test it out. You can send it back for a refund of the price, you just pay for shipping it back.
Sale Price $370

Ready for sale in Oct. 2021

Contact us if you want one soon.